Custom Quality Guitars in Charlotte NC
The Vision
I have had a vision and a desire to see a boutique guitar shop open in charlotte for years. In the past I would always find reasons for not making it happen.
On 3/21/16 I found the perfect building located in the heart of Plaza Midwood, Charlotte, NC. Chris Loyd of Red Partners showed me the space and that afternoon I submitted an offer. Chris and his team arranged for closing to occur on April 15th, 2016.
We have the perfect location and have teamed with some the best boutique builders in the USA. We're not just selling guitars/amps, we're here to provide the best service and experience in boutique retail. Our goal is to physically visit our builders and to develop a long lasting friendships with them as well as our neighbors/customers.
Please bear with us while our website and storefront are being designed/renovated. We plan to start internet sales in late May, 2016 and project a grand opening of the showroom in late August, 2016.
We look forward to introducing boutique gear to our neighbors in Plaza Midwood, surrounding Metro Charlotte and the USA.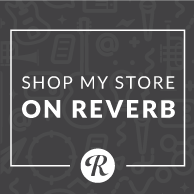 We will be featuring, working with and servicing some of the finest brands in the industry, including:
---
---