PRS Guitars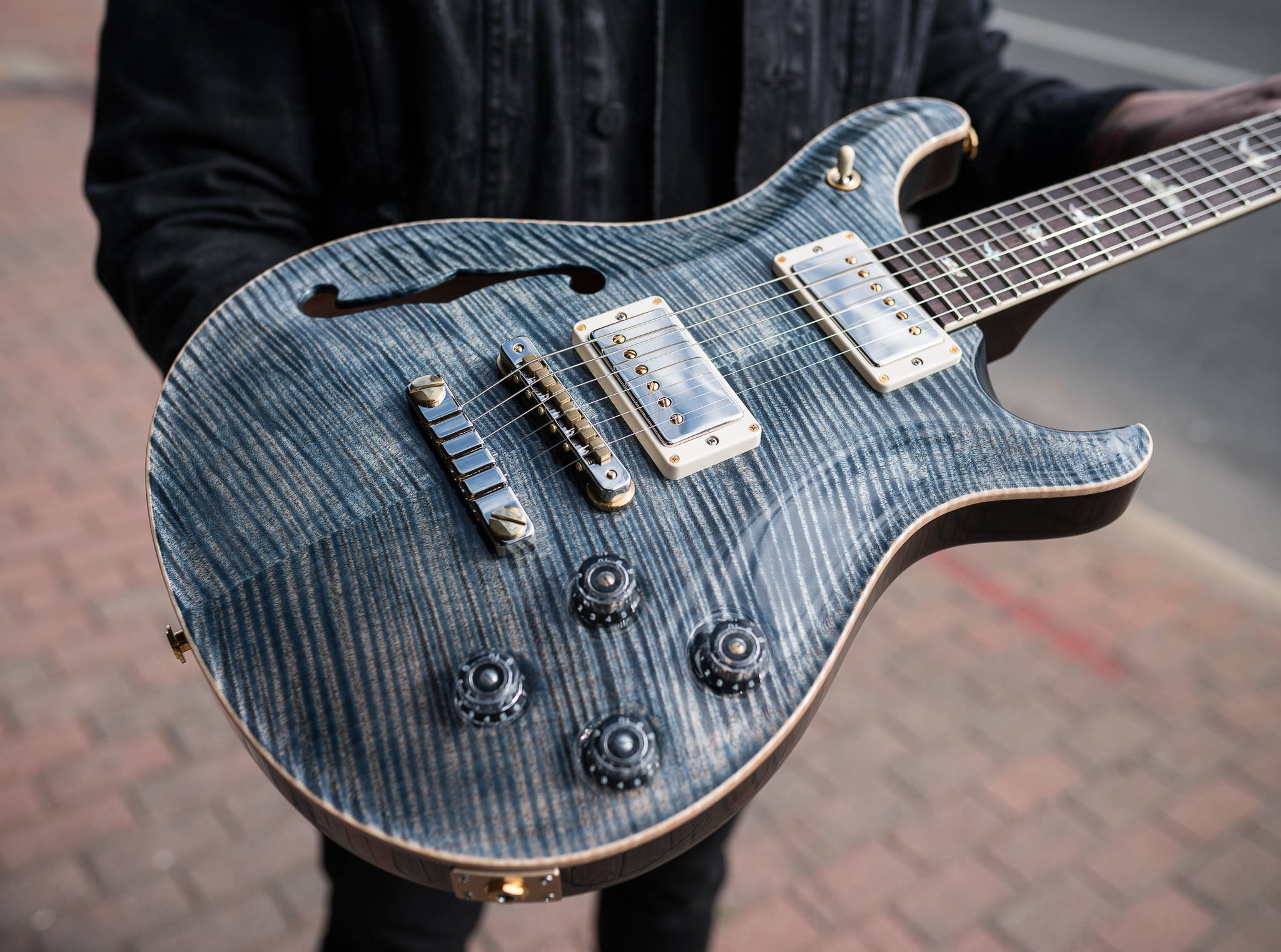 PRS GUITARS
Back before the dawn of the "boutique" gear industry, Paul Reed Smith boldly positioned himself in between the two major American solid-body guitar builders and changed music history forever. He took the sleek contours of Gibson, combined them with the pragmatic simplicity of Fender, and added a 25" scale length that he felt best complimented standard tuning. The result was an instrument that won over everyone from John Mclaughlin to Carlos Santana to John Mayer.
After firmly establishing PRS in the world of rock and fusion, Paul Reed Smith embarked on his next venture: acoustics. By combining the bracing system used on classical guitars with that of a steel string, he was able to create a full, balanced tone that's both lush and precise. He still adheres to the traditional dovetail neck-joint, but takes enormous care to ensure that the body slot is an exact "carbon copy" of the neck joint. The private reserve acoustics feature some of the finest grade tonewoods available and their new SE series offers manageable, giggable price points for working musicians.
Having spent so much of his life guitar building, it was only a matter of time before Paul turned his attention to what lay on the other end of the ¼" cable: the amps. In 2009 he met Doug Sewell of Sewell amps and convinced him to join the PRS family. Today they offer four basic models (available in different wattage and cabinet options) which cover tones ranging from crunchy to crystalline, vintage to modern, American to British.
Whether you're interested in a PRS electric, acoustic, or amplifier, our staff at Midwood is eager to help you find a gem within the PRS line that compliments your unique playing style. With designs ranging from the classic to the avante-grade, its amazing that it's still so easy to spot a PRS guitar. Their unmistakable visual aesthetic is rivaled only by that incomparable feel. From the subtle carve of the top to the striking liveliness of each string, every detail is a work of art. Though a master of many styles, it's still fairly easy to spot a Picasso, and the same may said of any guitar bearing the name Paul Reed Smith.
Thanks!
This field is required
This field is required
This field is required