Two Rock Amplifiers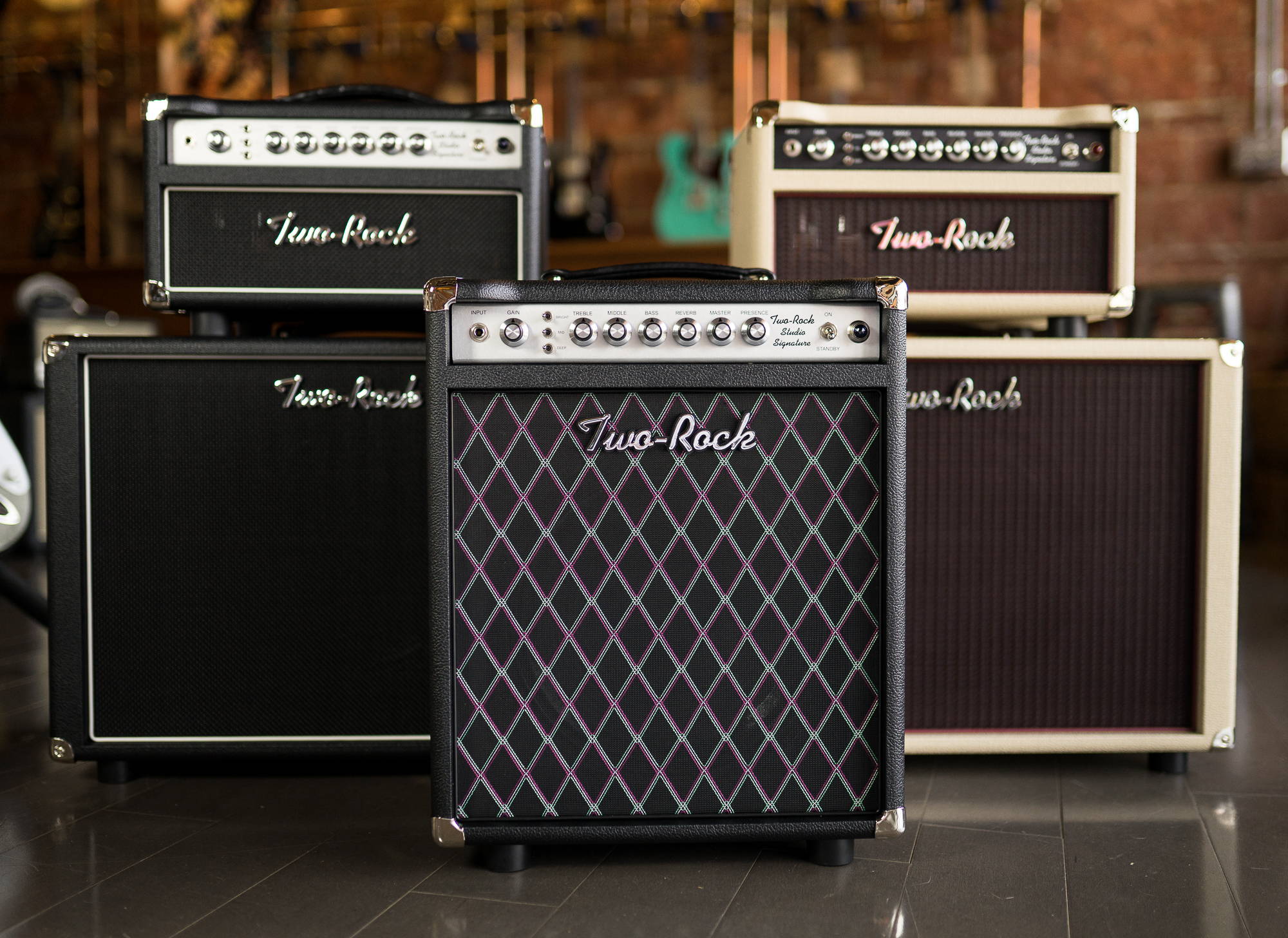 TWO-ROCK AMPLIFIERS
An electric guitar can't do much without an amplifier. Furthermore, a guitar's potential is limited by an inferior or poorly chosen mate. In many ways, the "instrument" itself isn't truly assembled until you've plug in that 1/4" cable. Through an exhaustive attention to detail and an encyclopedic knowledge of the vast array of electric guitars out there, Two-Rock offers heads, cabs, and combos, that retain transparency and musicality at every gain stage. At Two-Rock, they've managed to create a family of amps that can perfectly complete any guitar you run through regardless of the sonic context.

Inspired by the legendary "Dumble" amps that are customized to the unique specifications of the rock gods, their two-channel, cascading gain stage amps, such as the "Bloomfield Drive", offer "lead" channels that function as natural extensions of the "clean". They also recently developed an output transformer for their high-wattage models that allows players to halve the watts without compromising tone or impedance. Many of their amps also offer FET tone bypass switches which instantly remove the EQ stacks, unleashing the full, scorching power of the vacuum tubes! Equally as attentive to space and ambience as they are muscle, their built-in, send and return reverb effects loop offers highly usable wetness without sapping clarity, while the "presence" knob will help you navigate the unique acoustics of your playing environment. At Two-Rock, they intuitively understand the simultaneous need that guitarists experience for classic/vintage tone and modern reliability/flexibility. With a wide variety of amp voicings, and the nearly limitless to toggle and refine your sound therein, something within the Two-Rock line is guaranteed to satisfy even the most particular guitarist. The clean, consistent aesthetic of their builds also looks quite at home on any stage. Give us a call and let's find the right amp for you.
INTERESTED IN A TWO ROCK?
Thanks!
This field is required
This field is required
This field is required