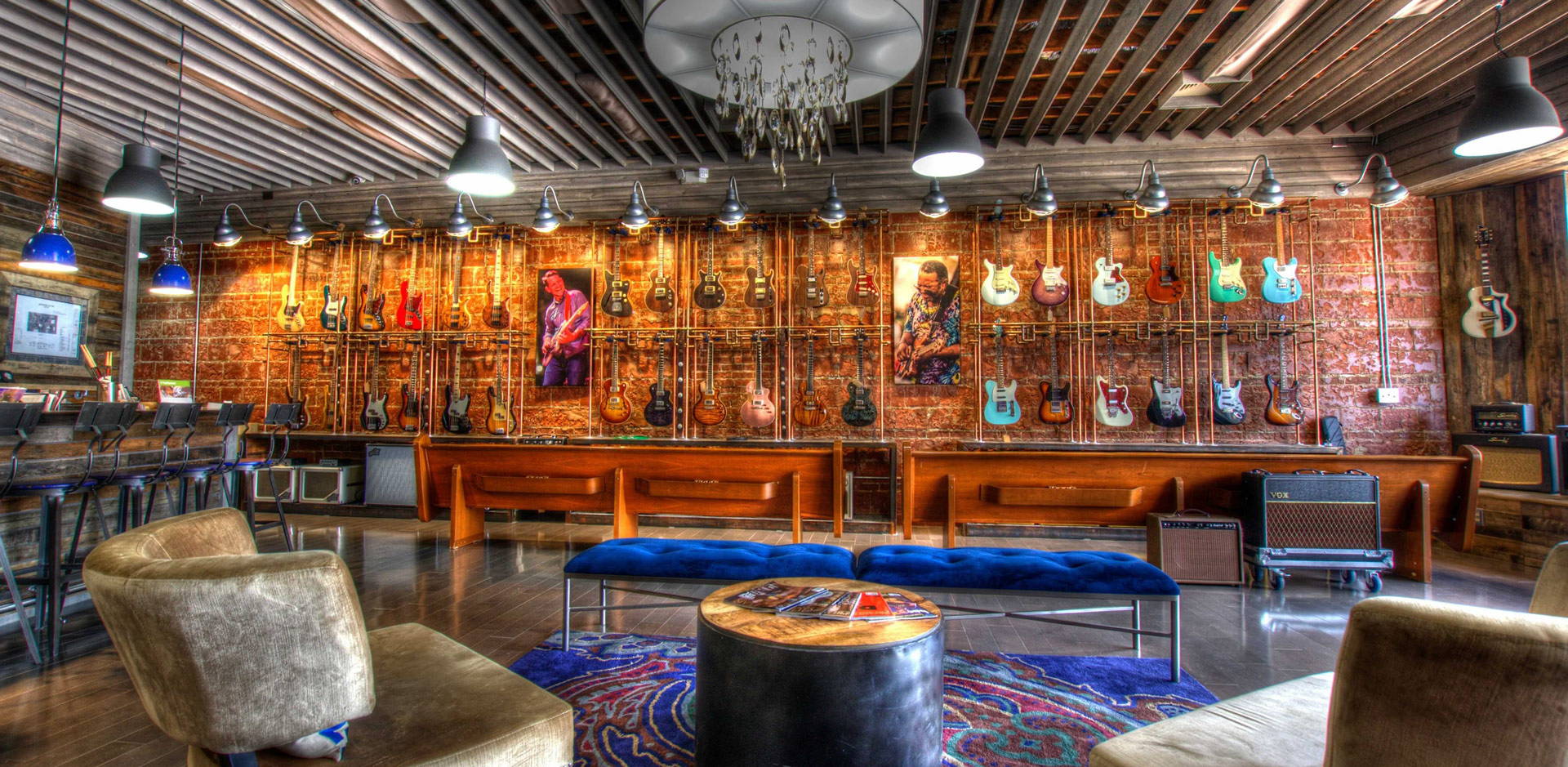 Charlotte, North Carolina's Boutique Guitar Shop
Located in the Plaza Midwood district of Charlotte, NC, Midwood Guitar Studio was created in 2016 to provide the ultimate shopping experience for boutique guitars, amps and pedals. Our goal is to provide the finest selection of boutique guitars from Collings, Fender Custom Shop, Suhr, Tom Anderson, Martin, Maton, Taylor, Two Rock and many others.
Experience the difference in buying your next piece of gear with the help of our expert staff. We will always guide you in the right direction, as we want to give the customer the attention and time needed to make the right decision for their next purchase.
If we don't have the guitar you're looking for in stock, or if you're looking to build a custom guitar to your own specs, contact our team today and we'll be happy to help.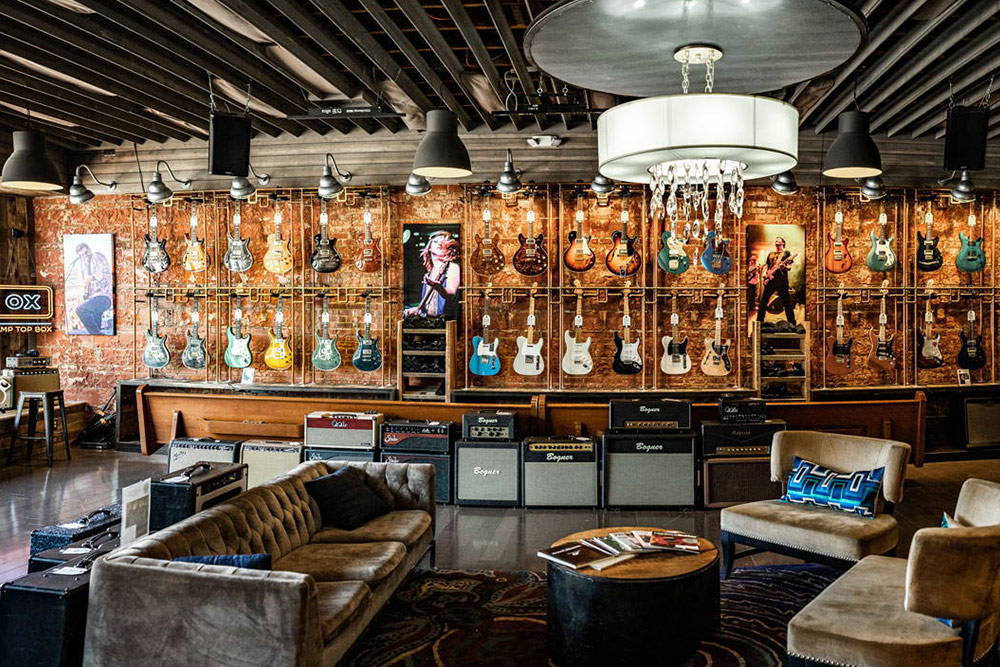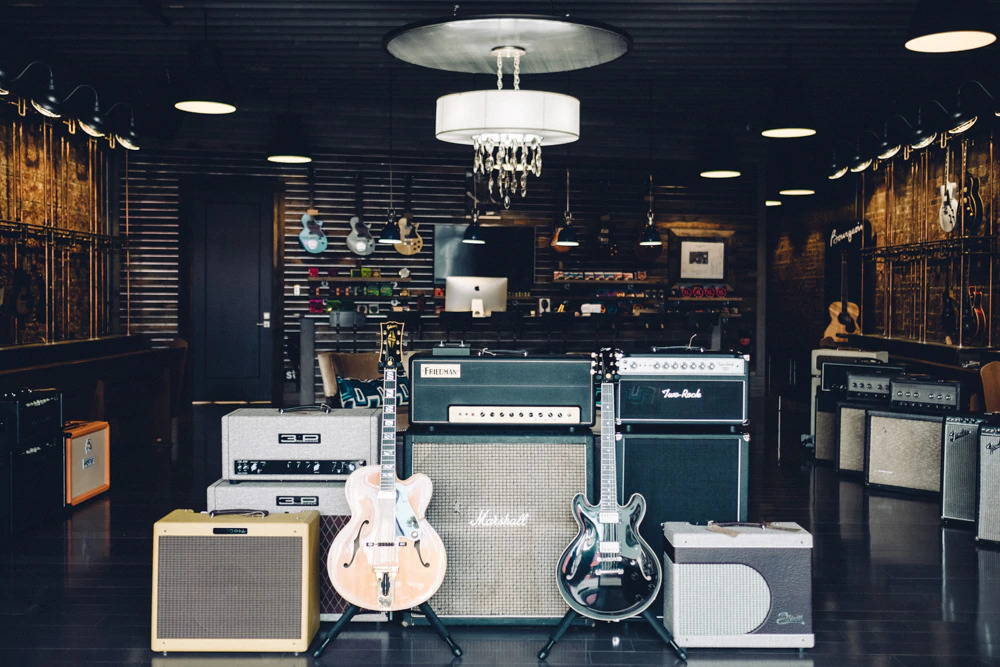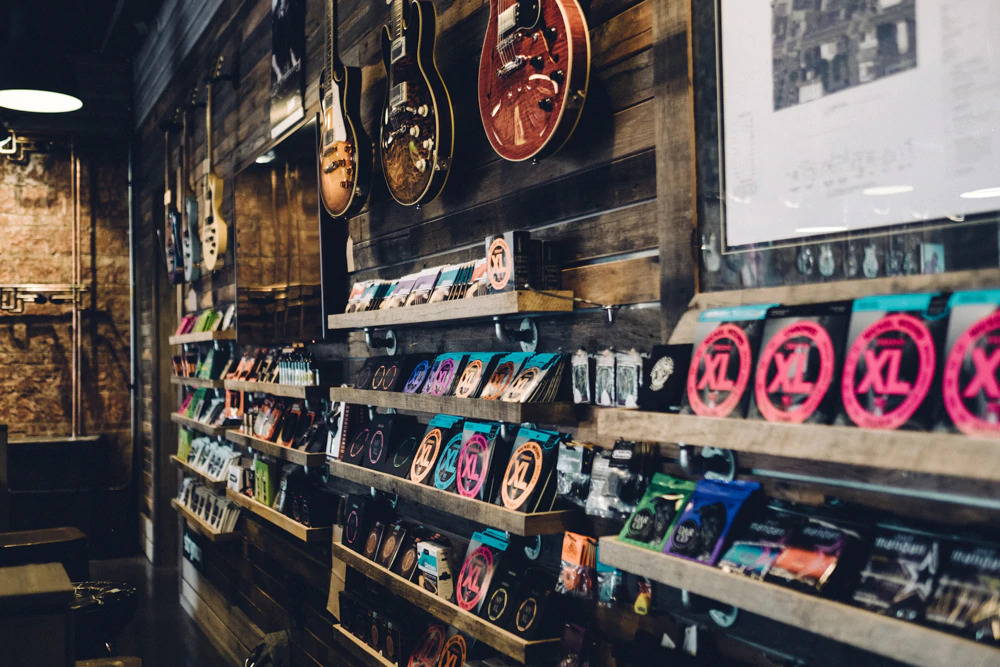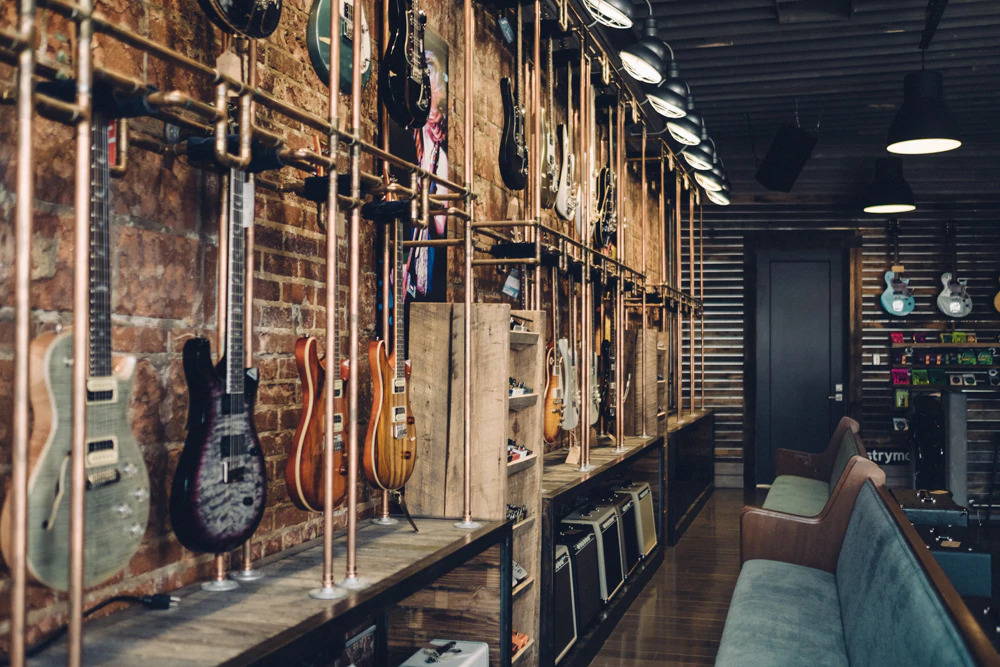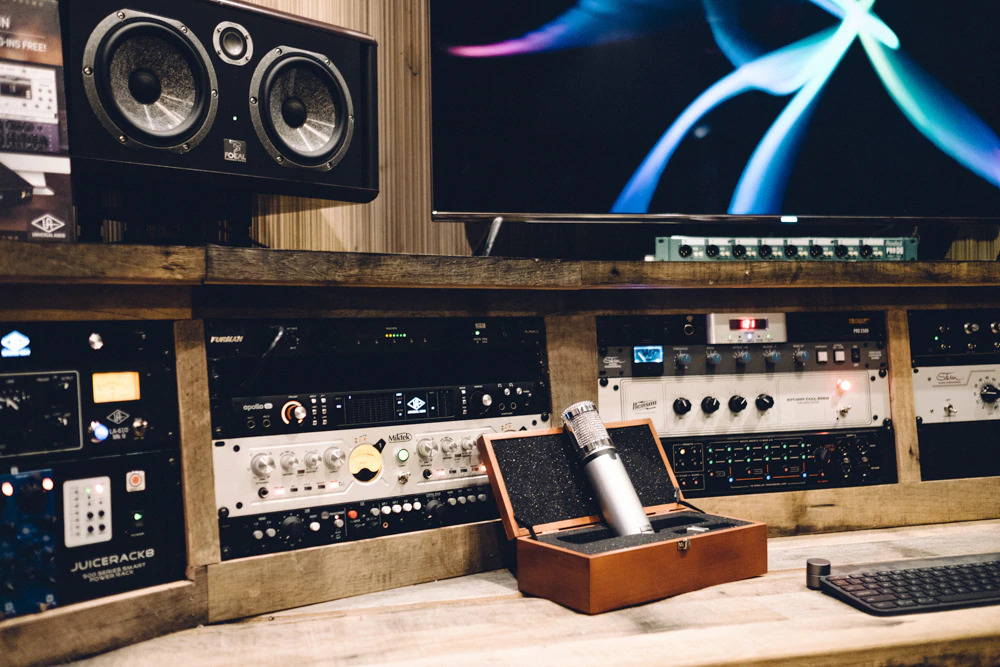 Video Walkthrough Of Our Shop

Midwood Guitar Studio is far from the big box music stores that you can find around the area and throughout the rest of the country. We're unique, not just in the instruments and gear that we carry, but because we're a true resource for passionate musicians. Here are some of the things that make us who we are:
The brands you want. The service you deserve.
When we started out in 2016, we knew that we didn't want to add noise to an already crowded conversation but instead say something entirely new. We knew that this would require listening to our customers' wants and needs and providing the solution to a problem. The problem? The finest boutique gear is often the most elusive. We promise to always carry the products that our customers demand and to always stay up to date on current trends. We pride ourselves on having 125+ years of combined experience amongst our staff and are sure that we can help with any question you may have.
We stand behind the products we sell. When you buy a new product from us we provide a lifetime customer support guarantee and will work with our manufacturers on your behalf to alleviate the stress of dealing with any issues that may arise. This is one way that we strive to set ourselves apart from the rest. Everyone on our staff is a professional musician and can speak from personal experience with most everything we carry in the shop. We only carry products we believe in!
For our local clients, we offer more than just a great shopping experience for boutique guitars in Charlotte NC. From our "Meet Your Maker" series to the educational clinics that we offer from vendor endorsed artists — we serve as a hub to learn more about your craft and the instruments and gear that you love.
Support for the local music scene.
We believe that venues shouldn't be the only places where you can hear live music. What better place to attend a workshop, show, or masterclass than your local boutique guitar shop? We frequently hold events with artists, players, and companies where our customers can come and learn from the best.
Need help finding the right gear, or not sure which guitar is the one for you? Our studio is open Tues-Sat 11am-6pm, and we'll be more than happy to have you stop by, plug in, and test out all the gear your heart desires.
Complete physical inspection of your guitar

New strings of your choice added and tuned

Full setup based on your preferences and location by our in-house luthier

Thorough cleaning before packaging.
We offer free Federal Express Ground shipping, but there are other options if you need your order delivered sooner. Each product is carefully inspected prior to packing. We use rolled paper, bubble wrap and heavy-duty shipping boxes to ensure that our packages arrive safely. All products are insured against possible shipping damage.
See our shipping and returns FAQs for more info.
Douglas Armstrong
Douglas has always had a passion for music since childhood. Growing up, he wanted to be a recording engineer so as a teenager he loved mixing records. Douglas grew up in a construction family and earned a degree from East Carolina's Construction Management Program. This led to him working for and owning part of a Charlotte, NC based construction company from 1987-2016. In the interest of bringing his dream to life, Midwood Guitar Studio was created as an outlet to share Douglas' passion for boutique guitars with others in the Charlotte area and across the USA.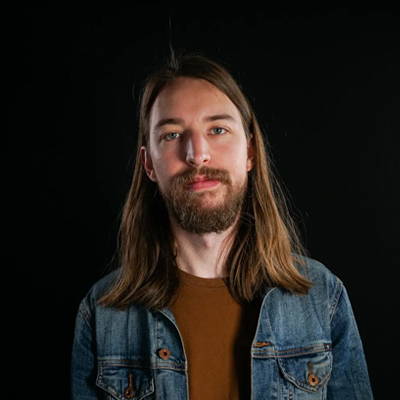 Sage Greer
Sage is an established singer/songwriter and a member of the alt-country band, The WIlt. He is also a guitarist at Elevation Church. Sage is our resident music history buff and quotes movies far too often. When he is in charge of our shop radio, you will likely hear Tom Petty, Jason Isbell, or Ryan Adams. When it comes to gear, you'll mostly see him playing his '71 Strat through a 3rd Power British Dream MKII or his Collings OM2HG.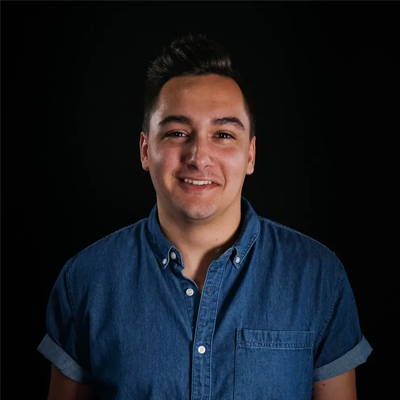 Alex Thornton
Alex is a graduate of Catawba College, where he majored in Music. He has been working at the shop since the summer of 2017, and specializes in guitars, pedals, and mandolins. He can be seen playing around Charlotte at Forest Hill NoDa. Alex also runs a pedalboard setup company called TH Audio, where he builds rigs for local players as well as musicians from all over the country. You'll probably find Alex playing his Novo Serus T, a Matchless Chieftain, and and too many effects pedals.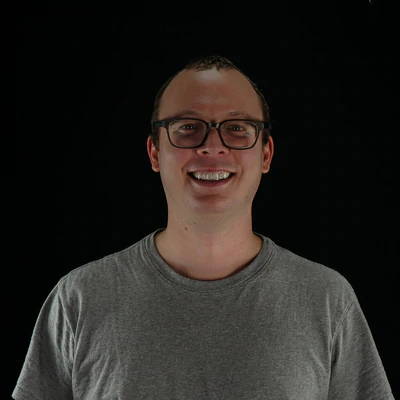 Robinson Earle
Robinson Earle is Midwood's performer and writer in-residence, specializing in acoustics. Since settling in North Carolina in 2012, he has established himself in the statewide folk music community through guitar sales, public/web performance, and private instruction. He is well versed in fingerstyle, slide, and alternative tunings and knows a wide variety of public domain ballads and dance tunes. His band, The River Otters, plays throughout the Piedmont region and beyond. His music school, Arcane Americana, is based outside of Chapel Hill, where he lives with his wife and daughter. He commutes to Charlotte monthly and can be met by appointment.